Vigil solid for Supreme Court; Zamora even stronger for appeals court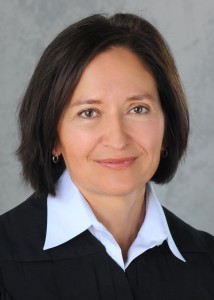 District Judge Barbara Vigil of Santa Fe pulled away Tuesday night from Justice Paul Kennedy in their race for the state Supreme Court.
Another district judge, M. Monica Zamora of Albuquerque, defeated Miles Hanisee, a judge on the Court of Appeals.
Both Kennedy and Hanisee were Republican incumbents by appointment, having been named to the courts by Gov. Susana Martinez.
In closer races, all three of Martinez's appointees to judgeships in Dona Ana County were losing.
With her victory, Vigil, right, alive a streak of Democratic wins for the state Supreme Court dating back three decades.